2019 Columbia Summit on Indian Economy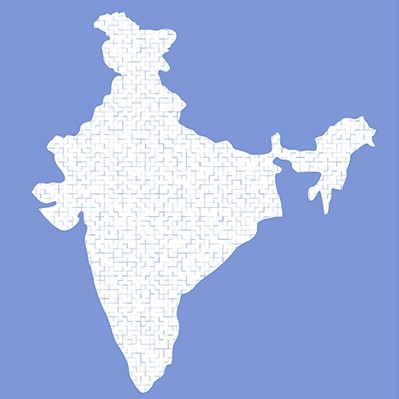 On November 1-2, Columbia University's Raj Center hosted the Columbia Indian Economy Summit.
The two-day summit was full of engaging lectures, discussions and presentations. Highlights included:
• Six in-depth papers on contemporary economic issues with leading scholars as authors and discussants.
• A power panel with two industry stalwarts from India plus two ex Deputy Governors of the Reserve Bank of India.
• A dinner event (by invitation only) with a speech by Jay Panda, National VP and Spokesperson for the BJP.
• Special lectures by the Comptroller & Auditor General of India and Secretary, Drinking Water and Sanitation, Government of India.
Click here to view the agenda for the conference.  Sign up for our mailing list to be one of the first to know when tickets for the 2020 conference go on sale!

Click through the profiles below to learn more about the authors and discussants for this year's summit!
William (Bill) Foster is a Vice President-Senior Credit Officer
in Moody's Sovereign Risk Group in New York, where he
serves as lead analyst on the United States, Canada, India,
Kazakhstan, Sri Lanka and World Bank Group credits. Bill
joined Moody's in August 2016, following 10 years at the
U.S. Department of the Treasury. He most recently served
as Senior Advisor for International Financial Markets based
in New York, where he was the Office of International
Affairs' first dedicated liaison to New York's international
financial community.

From August 2012 to March 2015, he served as the U.S.
Financial Attaché to India at the U.S.Embassy in New
Delhi, where he represented the U.S. Government as its
primary economic expert and financial diplomat in India.
Bill joined Treasury's Office of International Affairs as an
international economist in 2006, and covered a wide range
of geographies during his tenure, including Latin America,
South and East Asia. Prior to joining Treasury, he worked as
a management consultant at Accenture.

Bill holds a Master of International Affairs degree in
International Financial andEconomic Policy from Columbia
University's School of International and PublicAffairs (SIPA)
and a BA from Wesleyan University. He is a member of
TheEconomic Club of New York and an Industry Advisory.

Viral V. Acharya is the C.V. Starr Professor of Economics in the Department of Finance at New York University Stern School of Business (NYU-Stern). He was a Deputy Governor at the Reserve Bank of India during 23rd Jan 2017 to 23rd July 2019. He has been a member of the Economic Advisory Committee of the Financial Industry Regulation Authority (FINRA), International Advisory Board of the Securities and Exchange Board of India (SEBI), Advisory Council of the Bombay (Mumbai) Stock Exchange (BSE) Training Institute, and Academic Research Council Member of the Center for Advanced Financial Research And Learning (CAFRAL, India). He was also an Academic Advisor to the Federal Reserve Banks of Chicago, Cleveland, New York and Philadelphia, the Federal Reserve Board of Governors, and the European Systemic Risk Board.

Viral Acharya will be participating in the power panel on "Indian Economy: The Next Five Years".

Suresh M. Sundaresan is the Chase Manhattan Bank Professor of Economics and Finance at Columbia University. He is the faculty director for the India Business Initiative at Columbia Business School, and the Faculty coordinator for the PhD program in Finance.

Professor Sundaresan will be a discussant on Prof. Anusha Chari's paper, "Banking Sector: Current Crisis and Future Course".

Sandeep Chakravorty, a member of the Indian Foreign
Service (IFS) since 1996, has served in India's Missions in
Spain, Colombia, Bangladesh and Peru. Prior to assuming
charge as Consul General of India in New York in August,
2017, he was the Ambassador of India to Peru and Bolivia.
Earlier he had been India's Deputy Chief of Mission in
Bangladesh.

In India's Ministry of External Affairs he has held several
positions including Press Relations Officer, Staff Officer to
Minister of State and worked on desks dealing with Central
Asia, East Asia and China.

Before joining the Government, Mr. Chakravorty worked
with civil society organizations dealing with natural
resources and environmental issues.
He has a Master's degree in Advanced Studies in
International Security from Geneva University, a Master's
degree in Sociology besides a Post Graduate Diploma in
Forestry Management and an under graduate degree in
Physics from Delhi University.

He is fluent in Hindi, Bangla and Spanish. In his spare
time he reads up on International Relations and the
Environment and enjoys visiting historical sites. He is
married and is father of twin daughters.

Sam Asher is Assistant Professor of International Economics
at Johns Hopkins SAIS and cofounder of Development
Data Lab. Development Data Lab works with governments,
firms, and civil society organizations to generate policyrelevant
knowledge from their underused data. Asher's
research seeks to understand the microeconomic
determinants of economic growth, urbanization, and
economic opportunity for the poor.

Together with Paul Novosad, he has built a high spatial
resolution data platform and new analytic tools to analyze
economic development at the local level in India. Current
projects are examining the causes and consequences of
educational mobility, segregation, and frictions preventing
workers from moving to greater opportunities across
India's 600,000 towns and villages.

Rebecca McGilveray is the Administrative Coordinator for the Oral History Master's Program (OHMA). Rebecca holds a Master's degree in Oral History from Columbia University (2018). A native of Glasgow, Scotland, she has been working at INCITE since January 2019. Rebecca's current duties at INCITE include working as a Research Assistant on the Mott Haven Oral History Project, Editor of the podcast "Transforming India" produced by the Deepak and Neera Raj Center on Indian Economic Policies and managing INCITE's equipment and library. 

Rebecca earned her BA from the University of Strathclyde in History. Her undergraduate dissertation, 'The Bucky Made Me Do It': Exploring Glasgow's relationship with Buckfast and its Impact on Crime, Deindustrialisation and the Glasgow Effect' was the first step on the road to what became her Master's capstone project. Her film, "I Belong to Glasgow" is an exploration of the intersectionalities between the loss of a place and the loss of a person. Her research interests include oral histories of gentrification and displacement, transitional justice in Northern Ireland and the impact of deindustrialisation on Scotland.

Rebecca is looking forward to continuing to work closely with the OHMA program that brought her to New York and has opened her up to new and exciting opportunities. Outside of work, you will find her anywhere in New York where there is good coffee and avocado toast, biking through Riverside Park or seeing a Broadway show. 

 

Rajiv Mehrishi (born on August 8, 1955 in Rajasthan). Shri
Mehrishi is an alumnus of St. Xaviers School (Jaipur) and
got a master's degree from Delhi's St. Stephen's. He holds
a degree in Management from United Kingdom. He is
a retired Indian Administrative Services (IAS) officer of
Rajasthan cadre.

Known for his innovative approach and out of box thinking,
Shri Mehrishi has held several important positions in
the State and Central Governments, working in several
Departments and Ministries. In the State, he has worked in
Finance, Home, Agriculture and Transport Departments. In
the Centre, he has worked in the Ministries of Petroleum,
Corporate Affairs, Home and Finance, apart from working
in both the President and Cabinet Secretariat

Rajeev Dehejia is Professor of Economics and Public Service
and Associate Dean of Academic Affairs at Robert F. Wagner
Graduate School of Public Service, New York University.
He is also the co-director of NYU's Development Research
Institute.

Rajeev is a Research Associate at the National Bureau of
Economic Research and affiliated with the Institute of
Labor Economics (IZA) and CESifo. He served as Joint Editor
of the Journal of Business and Economic Statistics, Coeditor
of the Journal of Human Resources, and Associate Editor at
the Journal of the American Statistical Association.

Rajeev has worked on econometric methods for program
evaluation, including matching and propensity score
methods, Bayesian methods for program evaluation,
and most recently external validity in experimental and
non-experimental methods. Other research interests
include development economics (child labor and micro
credit enterprises) and labor economics (fertility and
labor supply). His research has been published in The
Journal of Law and Economics, The Review of Economics
and Statistics, the Journal of the American Statistical
Association, the Quarterly Journal of Economics, the
Journal of Econometrics, the Journal of Public Economics,
the Journal of Development Economics, and Economic
Development and Cultural Change.

Pravin Krishna is Chung Ju Yung Distinguished Professor of International Economics and Business at Johns Hopkins University (School of Advanced International Studies and Department of Economics) and Research Associate at the National Bureau of Economic Research (NBER).

Professor Krishna's fields of research interest are international economics, political economy, economic development and the Indian Economy. He has published articles in a number of scholarly journals including the American Economic Review, Journal of Political Economy, the Quarterly Journal of Economics, the Review of Economic Studies, the Journal of International Economics and the Journal of Development Economics. He is the author of Trade Blocs: Economics and Politics (Cambridge University Press, 2005) and co-editor, along with Jagdish Bhagwati and Arvind Panagariya of The World Trade System: Trends and Challenges (MIT Press, 2016) and Trading Blocs: Alternate Analyses of Preferential Trade Arrangements (MIT Press, 1990).

Professor Krishna will join the conference to discuss India's FTAs and the future course of trade policy.  Joining him to discuss this salient topic is Professor Amit Khandelwal from Columbia Business School.

Mr. Parameswaran Iyer is Secretary, Ministry of Drinking
Water and Sanitation, Government of India and is leading
its flagship Swachh Bharat Mission and the National Rural
Drinking Water Program. A 1981 batch IAS officer, he joined
the World Bank in 2009. Prior to his current appointment,
Mr. Iyer was serving as Manager for Water in the World
Bank based in Washington DC. He has over 20 years of
experience in the water supply and sanitation sector.
He is known for initiating and implementing the "Swajal
Program" amongst other initiatives in the sector. During
his stint at the World Bank he has also worked in Vietnam,
China, Egypt and Lebanon.

Dr. Naushad Forbes is the Co - Chairman of Forbes Marshall, India's leading Steam Engineering and Control Instrumentation firm. He chairs the Steam Engineering Companies within the group. He is Chairman, Ananta Aspen Centre and was President of CII for 2016 – 17. He is the Chairman of Centre for Technology, Innovation and Economic Research (CTIER) in Pune.

Forbes Marshall's deep process knowledge helps their customers save energy, improve product quality, increase process efficiency, and run a clean and safe factory.  Market leadership in India and, increasingly, internationally comes from highly trained people and the depth of their knowledge.  A close connect with customers enables the design of products that address customer needs around the world. The products are made in a facility that is world-class in scale, aesthetics and work environment. Forbes Marshall has consistently ranked amongst India's Great Places to Work.

Naushad was an occasional Lecturer and Consulting Professor at Stanford University from 1987 to 2004 where he developed courses on Technology in Newly Industrializing Countries. He received his Bachelors, Masters and PhD Degrees from Stanford University. He has recently been presented the Degree of Doctor honoris causa by the University of Edinburgh.

Naushad is on the Board of several educational institutions and public companies. Naushad has long been an active member of CII and has at various times chaired the National Committees on Higher Education, Innovation, Technology and International Business.

At the summit, Dr. Forbes will be participating on the power panel: Indian Economy: The Next Five Years.

Nandini Gupta is an Associate Professor of Finance at the
Kelley School of Business at Indiana University.

Professor Gupta is interested in the areas of corporate
and international finance with a focus on financial
development, politics and finance, and labor and finance.
Her research has considered the impact of privatization
on firm performance, the political economy of the
privatization decision, the political economy of foreign
direct investment liberalization, the effect of stock market
liberalization on economic growth, the effect of banking
deregulation on corporate bankruptcy outcomes, the
impact of corrupt lobbying on firm value, the effect of
financial access on micro-entrepreneurship, and the careers
of superstar workers who move to finance due to financial
sector growth.

Miguel Urquiola is professor and chair of the Department
of Economics, Columbia University. He is also a member
of the faculty of the School of International and Public
Affairs, and of the Columbia Committee on the Economics
of Education.

Outside Columbia, Urquiola is a Research Associate at
the National Bureau of Economic Research, and has held
prior appointments at Cornell University's Economics
Department, the World Bank's research department, the
Bolivian Catholic University, and the Bolivian government.
He is on the editorial board of the American Economic
Journal: Applied Economics, and was previously co-editor
of the Journal of Human Resources.

His research is on the Economics of Education, with a
focus on understanding how schools and universities
compete, and how they form reputations for quality.
It covers how students select educational providers,
and the consequences such choices have on academic
performance and labor market outcomes.

Michael Keen is Deputy Director of the IMF's Fiscal Affairs Department. Before joining the IMF, he was Professor of Economics at the University of Essex and visiting Professor at Kyoto University. He was awarded the CESifo-IIPF Musgrave prize in 2010, and is an Honorary President of the International Institute of Public Finance. Mr. Keen has led technical assistance missions to over thirty countries, and is co-author of books on The Modern VAT; the Taxation of Petroleum and Minerals; and Changing Customs.

Mr. Keen will be in conversation with Mr. Govinda Rao about the goods and services tax in India.

Mary E. Lovely is Professor of Economics and Melvin A. Eggers Faculty Scholar at Syracuse University's Maxwell School of Citizenship and Public Affairs, where she combines interests in international economics and China's development.  She is currently Nonresident Senior Fellow at the Peterson Institute for International Economics in Washington, DC.  From 2011-2015, she served as co-editor of the China Economic Review.  Her current research projects investigate the effect of China's foreign direct investment policies on trade flows and entry mode, the relationship between proximity to export markets and cross-city wage variation, and the effect of Chinese tariff reductions on labor shares of value in its manufacturing firms. She recently completed studies of American manufacturing employment and outsourcing to low-income countries, the role of intellectual returnees in the success of China's photovoltaic solar industry, and Chinese reforms of state-owned enterprises.  Dr. Lovely is an active doctoral and master's student advisor.  She earned her Ph.D. in Economics at the University of Michigan, Ann Arbor and a master's degree in City and Regional Planning from Harvard University. 

Professor Lovely will join the conference in November to discuss her paper on the ways foreign investment can be used as a development tool.  Specifically, Lovely will discuss how India can learn valuable lessons from China to shape its approach to using foreign investment this way.  With her to discuss this paper will be Professor Loren Brandt, Economics, from University of Toronto.

Loren Brandt is a Professor of Economics at the University of Toronto specializing in the Chinese economy. He has been at the University of Toronto since 1987. He is also a research fellow at the IZA (The Institute for the Study of Labor) in Bonn, Germany. He has published widely on the Chinese economy in leading economic journals, and has been involved in extensive household and enterprise survey work in both China and Vietnam. He was co-editor and major contributor to China's Great Economic Transformation (Cambridge University Press, 2008), a landmark study that provides an integrated analysis of China's unexpected economic boom of the past three and a half decades. Brandt was also one of the area editors for Oxford University Press' five-volume Encyclopedia of Economic History (2003). His current research focuses on issues of industrial upgrading and innovation in China, inequality dynamics, and  China's long run economic growth and structural change.

Professor Brandt will be discussing Mary Lovely's paper on how India can learn how to use foreign investments as a tool for development.

Karthik Muralidharan is the Tata Chancellor's Professor of Economics at the University of California, San Diego (UCSD). Born and raised in India, Prof. Muralidharan earned a bachelor's degree in economics from Harvard University (summa cum laude), an M.Phil. in economics from Cambridge University (ranked first), and a Ph.D. in economics from Harvard University.  

His research spans development, public, and labor economics with a focus on improving the effectiveness of public spending in the social sector (education, health, and social protection programs). His research program is characterized by large-scale randomized experiments conducted in partnership with governments to study the impact of programs and policies at scale, and has been published in leading economics journals including the American Economic Review, Quarterly Journal of Economics, and Journal of Political Economy; and also been featured in global media outlets including the New York Times, Wall Street Journal, Financial Times, and the Economist in addition to several leading Indian newspapers.

Prof. Muralidharan will be presenting a paper on the role of the Indian State and market in the education provision.  To assist with this, Prof. Muralidharan will be accompanied by Professor Miguel Urquiola of Columbia University.

Baijayant 'Jay' Panda is National Vice President and Spokesperson of Bharatiya Janata Party (BJP). He has been a four time Member of Parliament of India. He was elected twice each to the Rajya Sabha (2000 and 2006) and the Lok Sabha (2009 and 2014). Jay Panda is a member of BJP National core group to articulate and communicate the rationale for amending article 370 of the Indian Constitution relating to Jammu & Kashmir.

Jay Panda graduated from the Michigan Technological University and, with a background in Engineering and Management, worked in the corporate sector before joining politics. He had helped to form the erstwhile Young Parliamentarians Forum (YPF) and was its Convener. He has also been associated with the India-USA Forum of Parliamentarians from its founding in 2001 and was its Chairman for fifteen years. He was awarded the "Bharat Asmita National Award" for best parliamentary practices by the Hon'ble Chief Justice of India in 2008.

Since its inception in 2007, Jay Panda has been associated with the 'Citizens' Alliance Against Malnutrition', an advocacy group including many parliamentarians across parties, civil society activists and non-governmental organizations, Bollywood actors and celebrities. The Citizens' Alliance has undertaken numerous initiatives to battle child malnutrition in India, including field visits to rural districts in several states, continual engagement with media organizations to highlight the issue, repeated interactions with the Prime Minister, Leader of Opposition, Chief Ministers and other political leaders to raise the priority given to this critical issue.

In his earlier corporate career, Jay Panda was active in industry organizations like the Confederation of Indian Industry (CII), Federation of Indian Chambers of Commerce and Industry (FICCI) and the International Chromium Development Association. In the past he has also been associated with the Govt. of Odisha's Industrial Advisory Committee and been a Director on the Industrial Promotion & Investment Corporation of Odisha (IPICOL). As a parliamentarian, he has been a member of many important committees like the Parliamentary Standing Committees on Finance, Home, Energy and Urban Development and Consultative Committee for the Ministry of Finance.

In Parliament and public life, Jay Panda passionately espouses the cause of his home state Odisha, as well as other national issues close to his heart, such as economic development, education, information technology and Data Privacy. He frequently participates in national television discussions and writes op-ed pieces in newspapers. He holds a Private Pilot's License for aircraft and helicopters and enjoys adventure sports like skydiving and bungee jumping.

Dr. M. Govinda Rao is the Former Director, National Institute of Public Finance and Policy. His past positions include Director, Institute for Social and Economic Change, (1998-2002) Bangalore (1998-2002) and Fellow, Research School of Pacific and Asian Studies, Australian National University, Canberra, Australia (1995-1998) and Professor, National Institute of Public Finance and Policy (1985-1995).

Mr. Rao will be discussing goods and services taxes in India.  For his presentation, he will be in conversation with Michael Keen, from the International Monetary Fund.  Read Mr. Rao's paper here.

Ambassador Frank Wisner serves as International Affairs
Advisor for Squire Patton Boggs. In addition to his
ambassadorship to 4 different countries, he has served
as Under Secretary of Defense for Policy and as Under
Secretary of State for International Security Affairs.
Frank was senior Deputy Assistant Secretary for African
Affairs from 1982 to 1986, a time of intense diplomatic
engagement in Southern Africa.

After graduating from Princeton University in 1961, Frank
joined the State Department as a Foreign Service officer.
His first post was in Algiers immediately after it won
independence from France. He then went to Vietnam,
where he spent four years at the apex of the war.Frank
worked as a senior diplomat in Tunisia and Bangladesh
before returning to Washington as Director of Plans and
Management in the Bureau of Public Affairs. He joined the
President's Interagency Task Force on Indochina, the entity
responsible for evacuating and settling nearly one million
refugees and served as its Deputy Director.

Later, as Director of the Office of Southern African Affairs,
Frank worked closely with Secretary of State Henry
Kissinger to launch negotiations with Zimbabwe and
Namibia.Secretary of State Condoleezza Rice appointed
Frank as the nation's special representative to the Kosovo
Status Talks in 2005 where he played a crucial role in
negotiating Kosovo's independence.

Before joining Squire Patton Boggs, Frank served as Vice
Chairman of External Affairs for American International
Group.

Devashish Mitra is Professor of Economics and Gerald B. and Daphna Cramer Professor of Global Affairs at the Maxwell School of Citizenship and Public Affairs, Syracuse University. He was the Chair of the Economics Department at Syracuse University from July 1, 2006 to June 30, 2010.

Professor Mitra will be a discussant with Sajjid Chinoy as they address how to have stable economic growth.

Mr. Ashwini Kumar Tewari is the Country Head of the
US Operations of State Bank of India since April 2017,
which includes its offices in New York, Chicago, Los
Angeles, Washington DC and Sao Paulo (Brazil). He holds
a Bachelor's Degree in Engineering (Electrical), is a CFPCM
certificant, and ACAMS certified.

He is a career banker with over 27 years' experience with
State Bank of India in India and outside. Having joined as a
directly recruited officer in 1991, Mr. Tewari has expertise
in driving business, administration and HR. He has handled
assignments in diverse areas of Credit, International
Banking and Retail Banking, including Business Process
Re-engineering. He was involved in the Bank technology
upgrades in Core Banking and Internet Banking platforms
and acquisitions of a new Trade platform.

Prior to his current assignment, he was Regional Head and
General Manager, East Asia of State Bank of India, Hong
Kong and oversaw the business development and control
of State Bank of India in Hong Kong, China, Japan, Korea
and the neighboring region. His previous roles include
Deputy General Manager, (Operations & Information
Systems), International Banking Group, Mumbai, Head of
SBI's Cash Management, Regional Manager, Branch Head
etc..

Anusha Chari is a Professor of Economics and Finance at the University of North Carolina at Chapel Hill. She is a Research Associate at the National Bureau of Economic Research and a Senior Fellow at the Kenan Institute for Private Enterprise. She received a PhD in International Finance from UCLA and a BA in Philosophy, Politics and Economics at Balliol College at Oxford and Economics at the University of Delhi. She has held faculty positions at the University of Chicago's Booth School of Business, the University of Michigan, and The Haas School of Business at Berkeley. She was a research associate at the Swiss Institute of Banking and Finance at St. Gallen, Switzerland and a summer intern at the International Monetary Fund. Professor Chari was a special advisor to the Indian Prime Minister's Economic Advisory Council and member of an Advisory Group of Eminent Persons on G20 Issues. Her research is in the fields of open-economy macroeconomics and international finance.

Professor Chari will be discussing her paper, "Banking Sector: Current Crisis and Future Course" in the conference in November. She will be discussing this with Suresh Sundaresan, a professor from Columbia University.  Read her working paper here.

Amit Khandelwal is the Jerome A. Chazen Professor of Global Business at Columbia Business School, and the Director of the Jerome A. Chazen Institute for Global Business. His research focuses on the link between international trade and economic development. Amit is Co-Editor of the Review of Economics and Statistics, and holds affiliations at the National Bureau of Economic Research, International Growth Centre (IGC), and is a term member at the Council on Foreign Relations. His worked as been funded by the National Science Foundation, the IGC, and by Private Enterprise Development in Low Income Countries (PEDL). He teaches the core Managerial Economics, an elective course on emerging markets, and has taught international seminars on the Indian, Chinese, and Myanmar economies. Amit received a PhD in Economics from Yale University and did his undergraduate education in economics and mathematics at Northwestern University.

Professor Khandelwal will be in conversation with Pravin Krishna on India's FTAs and the future course of trade policy.